Topics covered are:
Bike set-up
How to become a great fitness leader so that you can fill the room
Easy to learn science
Knowledge of heart rate zone training
Workouts for you to use in your classes
The science behind choosing ride music
Basic cueing and more
Creator of Get RIPPED!® Certification: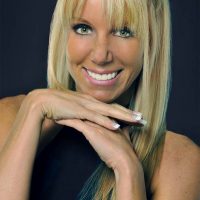 JARI LOVE is a certified Personal Fitness Trainer, fitness club owner, author, and creator of the successful scientifically tested Get RIPPED!® 5-phase full body workout system, as well as the Get RIPPED!® Ride cycling and Get RIPPED!® Shredmill programs.
After more than a decade of experience, over a dozen DVDs, and the addition of a Get RIPPED!® Trainer Certification program, the Get RIPPED!® Program has done extremely well and you may have seen it in various magazines like Fitness Magazine, Oxygen, O-Magazine, The New York Times, USA Today and more.  Because of the program's popularity, Jari has had the opportunity to be on a variety of TV shows such as Fox News, Styleography and has also had the pleasure of being on Gayle King's Radio show.
Jari's series has been a top pick on a number of occasions in fitness-related magazines. In addition to the recent "Best Calorie-Burning Session" selection for Get Extremely RIPPED! 1000, in Fitness magazine, the DVD was listed in More magazine's List of Top Workout DVDs. Fitness magazine rated her "Get RIPPED! & Chiseled" DVD as among the magazine's "Top 10 New Workout DVDs" and best for "Advanced Exercisers." Her previous Get RIPPED! 1000 was a Fitness top pick and named best for "Burning Mucho Calories," while also earning "Most Effective for Fat Loss" recognition by Oxygen magazine. In addition, Shape magazine rated Get RIPPED! Slim & Lean as a top fitness DVD while Fitness magazine rated Get RIPPED! Slim & Lean as one of the best fitness DVDs of 2006 and singled the DVD out as best for "Total Body Sculpting." Further, Fitness magazine rated Get RIPPED! as one of the best fitness DVDs of 2005 and also named it best for "Total Body Tone Up." In 2012 USA Today listed  Get RIPPED! Hardcore and Get RIPPED! Bootcamp as a top 10 Fitness DVD pick.
In 2011, Jari won the Lifetime Achievement Award for Fitness.  She also won YWCA's Woman of Vision Award. Canfitpro presented Jari with the Women of Influence award in 2016.
While Jari makes her home in Calgary, Canada, she tours North America to teach, train and certify other fitness professionals in the Get RIPPED! program.
For any questions, please email help@jarilove.com.