The Benefits of Training With Jari Love:
Goal Setting Consultation & Accountability
Strengthen Your Body and Prevent Injuries
Get a Comprehensive Program Backed By Science
Custom Workouts Designed Just For You For Rapid Results
Yes! I want to schedule my breakthrough session »
"Jari is an internationally renowned fitness expert, and creator of Get RIPPED!® with over 1 million copies sold worldwide. Of all her endeavors, working one-one-one with clients is what Jari is most passionate about. Her genuine desire to help others is evident in the way she is able to adapt and customize her programs to suit each individuals' needs, limitations, and aspirations."
Jari Knows, From Her Own Experience And From Training
Thousands of People Just Like You.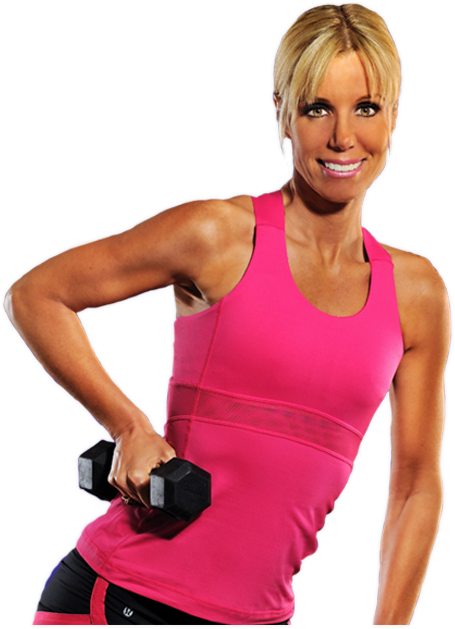 When Jari moved away from her parents for the first time she quickly discovered the joy of living on her own.  She could finally eat and drink whatever she wanted! Jari did just that and quickly gained 50 pounds. Internally she despised herself for letting herself get to that point. In need of a job, she applied for a receptionist role at a fitness club and was hired. After only a few days on the job, an unexpected situation resulted in an ultimatum. An instructor hadn't shown up for class and in a panic, Jari was told that she would have to teach the class or be fired!
This event ended up being one of the best things that could have ever happened. Through that experience, Jari realized her passion for helping others and guiding them along their fitness journey.
Start Your Journey Today »
What is Different About Jari's Methods?
She Uses Science-Based Fitness Solutions
Working closely with physiologists and doctors allowed Jari to develop what became a core method of Get RIPPED!® today. In order to ensure the program would be extremely effective, Jari has done numerous metabolic testing on each workout and built the program to be progressive.What separates Jari's program from others is her ability to make exercise fun and engaging. By creating high energy routines that are constantly changing, she has been able to help numerous people get into amazing shapes.
Jari is a frequent fitness contributor to newspapers and magazines worldwide and has appeared on numerous TV shows to discuss health, nutrition and weight loss. Of all her endeavors, Jari's work with clients remains to be her favorite. She truly cares about helping others and giving them the confidence to take their life back.
Schedule Your Breakthrough Fitness Training Session with Jari Today!
Now, It's Your Turn! »