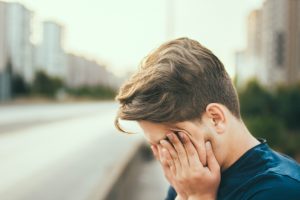 How do you boost your immunity and why would you want to do that? The answer is simple. Boosting your immune system can help you avoid diseases caused by microorganisms. Whether it's having a lighter case of the flu, a cold or even a virus or simply preventing bacteria infection, a strong immune system is important. A healthier immune system can be the first line of defense from invaders to the body, but if they manage to enter, your immune system then sends a second line of defense to destroy them.
Getting enough sleep should be a top priority.
You need a sleep schedule that provides seven to nine hours of sleep each night. The best way to do it is to schedule your sleep and go to bed the same time each night, getting up at the same time, as well. Even if you're getting the appropriate amount of sleep, it might not mean you're getting quality sleep. Sleeping in a dark room, with no electronic devices, such as TV, operating, is important. Getting adequate sleep helps lower blood pressure and lowers your risk of getting sick. One study showed that people who slept six hours or less a night were more apt to catch a cold.
Switch out those processed foods for more whole foods.
It shouldn't come as a surprise that eating more fruits, nuts and vegetables as opposed to processed meats, sugary treats and processed carbohydrates, will keep you healthier. Whole foods—food closer to their natural state, contain more nutrients, including antioxidants that help your immune system. Antioxidants in foods help prevent inflammation by fighting free radicals that cause it. Continuous inflammation can increase your risk for many health conditions, including some types of cancer, Alzheimer's and heart disease. The fiber in whole foods can also help improve your gut microbiome, which is an important part of the immune system.
Get and stay active, increasing moderate exercise.
Moderate exercise can help reduce inflammation and improve regeneration of immune cells. Studies show that regular exercise can help lower inflammation. Various studies show that people who engage in moderate exercise have fewer infections. Exercise increases blood flow, which increases immune cells circulating throughout the body. Exercise also stimulates the production of antioxidants in the body. Exercise also boosts the body's production of antioxidants, which offer the same benefits as taking vitamin C or A. Be aware that over-exercising actually lowers immunity.
Cut out added sugar. Not only does added sugar and simple, refined carbs cause obesity, which increases your risk of getting sick, it also can lead to inflammation and lowering your immune response.
Eat more prebiotic and probiotic foods. Prebiotic food feeds the good bacteria. It's found in dried beans, barley, apples, citrus fruits, strawberries, potatoes, and peas. Probiotics help boost beneficial bacteria and is food like sauerkraut, yogurt, kefir and kimchi.
Help fight inflammation by eating more healthy fat. Food high in omega-3 fatty acids fight chronic inflammation that suppresses your immune system. Salmon, olive oil and other fatty fish contain omega-3.
Keep stress in check. Practice breathing exercises or meditation to help lower or prevent stress. Workout regularly to burn off the hormones of stress.
For more information, contact us today at Jari Love